Meshed Systems to Represent Impinj

European RFID Specialist Meshed Systems to Represent Impinj
Leading distributor to sell and support Impinj products in German-speaking Europe
30. May 2011, Munich, Germany and Seattle, WA, USA
Meshed Systems (www.meshedsystems.com), a leading European RFID distributor based in Munich, Germany, and Impinj Inc., the leading provider of UHF RFID solutions for identifying, locating and authenticating items, today announced that Meshed Systems has assumed distribution of Impinj RFID readers and antennas in the German-speaking regions of Europe (Germany, Austria, Switzerland).
Meshed Systems is a distributor specializing in RFID solutions backed by award-winning technical support. Founded in 2003, Meshed Systems brings unequaled RFID expertise to the market and is an authorized service center for a growing number of RFID manufacturers.
"Meshed Systems is extremely proud to offer Impinj products to our RFID system integrators and VARs," said Dr. Michael E. Wernle, Founder and CEO of Meshed Systems. "Impinj technology strengthens our European market presence with industry-leading RFID components that further our commitment to providing the widest and most diverse line of RFID products in this region."
Impinj is the technology leader in UHF Gen 2 RFID solutions. Having championed the UHF Gen 2 standard, the company maintains market leadership in RFID innovation and has consistently been first to market with new, trend-setting products.
"Meshed Systems' long-term RFID focus and its commitment to providing value-added support and services to its reseller network make this partnership an ideal fit for Impinj," said Steve Voit, Impinj executive vice president of worldwide sales & marketing. "It's our mission to offer valued partners the right products, resources and programs to grow their businesses, and we look forward to working with Meshed Systems in developing key vertical markets such as retail, logistics, healthcare, and government."
Meshed Systems customers have an opportunity to experience the full line of Impinj RFID solutions at the Impinj EMEA Partner Summit 2011 scheduled for June 14-15 in Frankfurt a. Main, Germany. Drawing RFID professionals throughout the European, Middle East and African region, the event will include detailed technical seminars covering Impinj's award-winning Monza®, Indy® and Speedway® product lines spanning the full range of industry solutions for high-performance RFID tag chips, reader chips, readers, software, and antennas.
About Impinj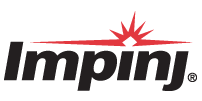 Impinj is the leading provider of UHF RFID solutions for identifying, locating and authenticating items. Impinj products include tag chips, reader chips and fixed readers. RFID systems built with Impinj's products enable applications and analytics designed to improve business decisions and enhance consumer experience for companies in various industries including retail, pharmaceutical, food and beverage and logistics. For more information please visit www.impinj.com.
About Meshed Systems

Meshed Systems (Germany) is a distributor for RFID components. Meshed offers advice services to ensure the correct selection of RFID components, for individual customer requirements within both industry and retail sectors. The company is active in Middle Europe, mainly in the German speaking countries (Germany, Austria, Switzerland) and additional in Scandinavia and the (South) Eastern countries of Europe. Meshed Systems supplies a powerful selection of all hardware elements required for delivery of the complete RFID project, and only work with "best of breed" hardware partners. Customers are both system integrator clients and other Industry Partners alike. For more information please visit www.meshedsystems.com.
Impinj, Monza, Indy, and Speedway are registered trademarks of Impinj, Inc.
For more information please contact:
Impinj Inc.,
Paul Garner-Evans Senior Sales Director EMEA & India
701 N. 34th Street, Suite 300
Seattle, WA 98103, USA
Mobile: +44 782 44 44 831
UK Office: +44 115 98 31 504
Email: paul.garner(at)impinj.com
www.impinj.com

Meshed Systems GmbH
Dr. Michael E. WERNLE
Alte Landstrasse 21
D-85521 Ottobrunn b. München, Germany
Tel.: +49-(0)89-6666 5124
E-Mail: michael.e.wernle(at)meshedsystems.com
www.meshedsystems.com