Meshed takes over distribution of Barco Antennas
RFID Specialist Meshed Systems takes over distribution of Barco FlexiRay antennas
21. March 2013, München-Ottobrunn

Meshed Systems GmbH (www.meshedsystems.com), the leading Central European distributor of Radio Frequency Identification (RFID) components and Barco, s.r.o. (http://www.barco.cz/en/), a provider of IT and RFID technology, today announced that Meshed Systems has assumed distribution of Barco FlexiRay antenna portfolio in the German-speaking regions of Europe (Germany, Austria, Switzerland). Meshed Systems is a distributor specializing in RFID components by award-winning technical support. Founded in 2003, the company brings unequaled RFID expertise to the market and is an authorized service center for a growing number of RFID component manufacturers.

"We are extremely pleased with this cooperation. This new generation of very flat circular polarized antennas will strengthen our market presence and offer our wide range of customers now another new opportunity for innovative solutions in the RFID area​​, "says Dipl.Ing. Dr. Michael E. Wernle, CEO of Meshed Systems GmbH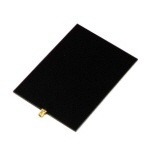 The modular FlexiRay UHF antennas, designed by Barco, differentiate by its slim design, its unique UHF field distribution pattern, their thin profile, a well-defined reading zone and a quick and simple installation. By developing a version in a metal case (FlexiRay SFR) and an ultra-thin version for embedded applications (FlexiRay SF), both in different lengths, the realization of individual IT solutions is possible. The reading range of up to 4 meters depends on the type of antenna, the power of the used reader, the cable length and the characteristics of the transponder.

"With Meshed Systems we gain a partner with long term experience in RFID and benefit from the strong position in the German-speaking market," commented Tomas Kubicek, Marketing and Business Development Manager of Barco. "We are pleased to address with Meshed Systems important markets in the field of retail, logistics and transportation.

Both types of antennas are already available for ETSI and FCC area at Meshed Systems.


About Barco, s.r.o and FlexiRay - RFID Antennas

RFID UHF antennas & portals FlexiRay with ultra thin profile, pleasing, unobtrusive and esthetic design enable creation of UHF RFID reading zones in the interior, entrances, exits and door gate areas. Antennas FlexiRay find their utilization in asset tracking, shelf item identification, people access control and time attendance systems across the vertical industries and sectors. Ultra slim 2 mm profile allows deployment in smart shelves, RFID racks, cabinets, smart displays, kiosks and embedded RFID UHF applications. The esthetic rugged high-quality aluminum SFR version is suitable for applications on belt conveyors and production lines. FlexiRay RFID UHF antennas are modular, can be supplied in various lengths thus providing flexible mounting options and optimal adaptation to a particular installation. For more information please visit www.flexiray.com

Barco is a system integrator and developer in the field of barcode applications, RFID, RTLS and wireless technologies. Innovative potential of the company lies in the development of advanced niche AutoID & RFID solutions. We focus on developing RFID, RTLS, on-line data collection, WMS (Warehouse Management Systems) and barcoding systems. Among our key activities belongs development and manufacturing of RFID UHF antennas with ultra thin profile and esthetic design suitable for indoor RFID applications. The corporation was established in 1993. For more information please visit http://www.barco.cz/en/.


About Meshed Systems

Meshed Systems (Germany) is a value added distributor (VAD) for RFID components. Meshed offers advice services to ensure the correct selection of RFID components, for individual customer requirements within both industry and retail sectors. The company is active in Middle Europe, mainly in the German speaking countries (Germany, Austria, Switzerland) and additional in Scandinavia and the (South) Eastern countries of Europe. Meshed Systems supplies a powerful selection of all hardware elements required for delivery of the complete RFID project, and only work with "best of breed" hardware partners. Customers are both system integrator clients and other Industry Partners alike. For more information please visit www.meshedsystems.com .
For more information please contact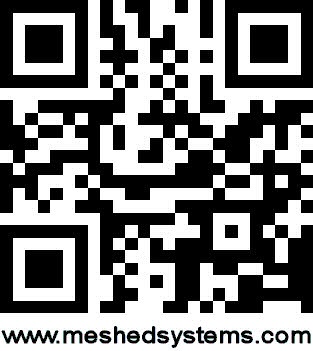 Meshed Systems GmbH
Dr. Michael E. WERNLE
Alte Landstrasse 21
D-85521 Ottobrunn b. München, Germany
Tel.: +49-(0)89-6666 5124
E-Mail: michael.e.wernle(at)meshedsystems.com
www.meshedsystems.com